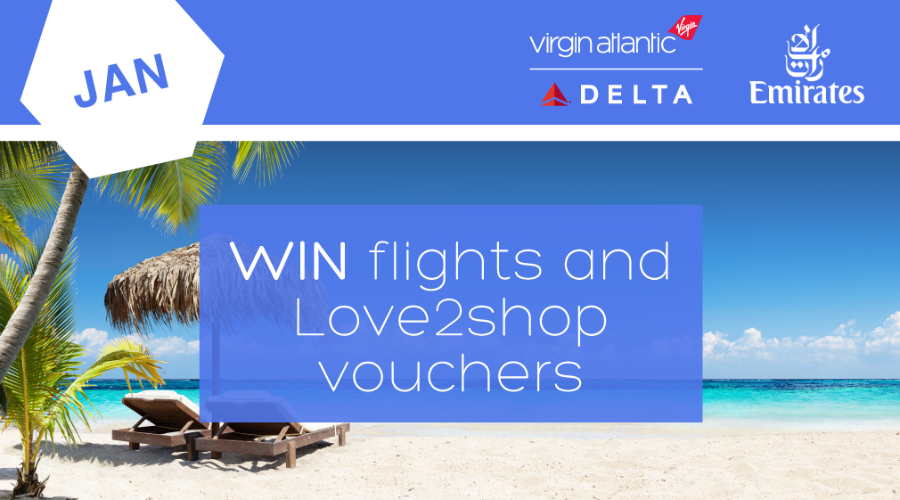 Start planning your peaks recovery now!
Start planning your peaks recovery now!
We know January will be a massively busy month for you, so we are helping you to plan YOUR peaks recovery now – it's never too early to start dreaming of your 2019 escapes!
Emirates
Book Emirates, in January,  for your chance to win free tickets anywhere on the Emirates network.  The free tickets also include one-way upgrades and UK lounge access.  Plus, ALL Emirates bookings could win up to £50 Love2shop vouchers.
Virgin Delta
Book Virgin Delta in January and you could with a pair of free Virgin Atlantic tickets, for anywhere on the network. Plus, ALL Virgin Delta bookings could win up to £50 Love2shop vouchers.
Malaysia Airlines
All bookings with Malaysia Airlines go into a prize draw to win a free pair of tickets to anywhere in Malaysia.
If you are already registered with Faremine, there is no need to do anything – your bookings will automatically be entered for you.
To register, please fill out your details HERE, it's quick and easy!
Winners of the tickets will be notified by phone after the 31st January.  Winners of Love2shop vouchers will be emailed a link to Goldmine to reveal the prize value.
Goldmine – because you're precious to us!
In our Goldmine, you can redeem your rewards online with hundreds of retailers, purchase gift cards and Love2Shop paper vouchers to spend at over 20,000 stores, restaurants and attractions, or save them for a special occasion eg. a holiday or even next Christmas!