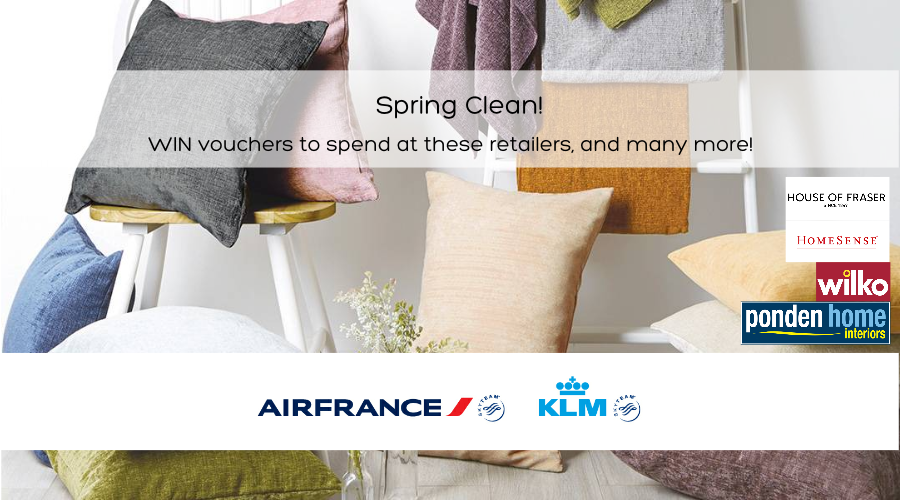 March 2017 – Spring Clean with Air France & KLM!
Every week Faremine & Air France & KLM are giving away £125 Love2Shop vouchers to a lucky agent or tour operator for making just one booking with Air Fracne or KLM!
The more bookings you make , the further your chance of winning!
As an idea of what to spend them on this week, get your house in order for a Spring clean!
Use your vouchers at House of Fraser, Wilko, Ponden Mill or HomeSense!