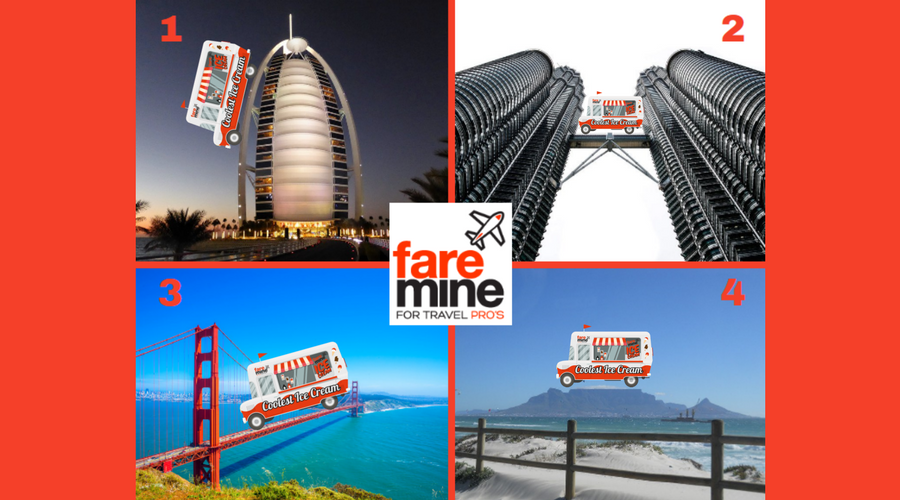 June 17 Week 2: WIN A VISIT FROM THE FAREMINE ICE-CREAM VAN!
WEEK 2
Where is the Faremine ice-cream van this week
WIN a delivery of ice-creams to your shop or office.
Identify the destinations the Faremine ice-cream van is pictured visiting and email your answers to icecream@faremine.com
The ice-cream van will be visiting new destinations each week throughout June.
Names will go into a sombrero for the weekly prize draw, good luck!