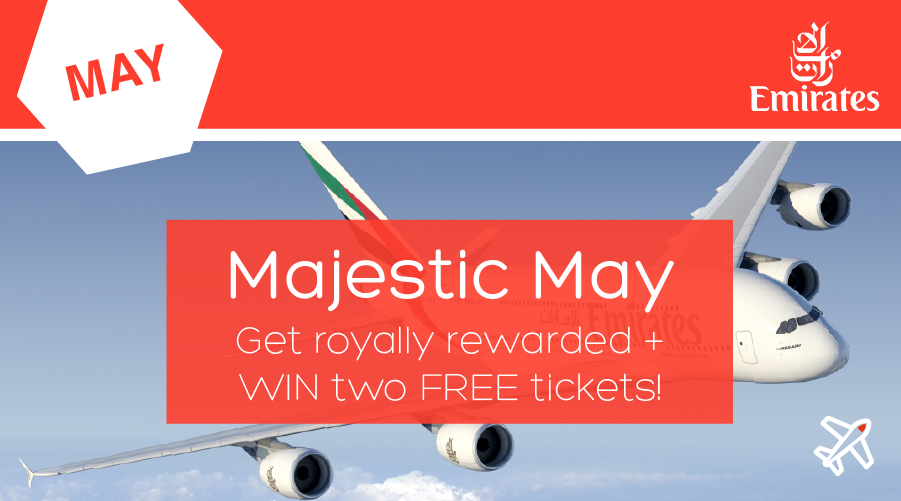 May 2018: Majestic May! Get royally rewarded by Emirates
This May, all bookings with Emirates will automatically be entered into our prize draw to win a pair of free tickets, anywhere on the Emirates network and Love2Shop vouchers!
You could WIN £50, £20, £10 or £5! If you're lucky and have won a voucher prize, you'll receive a code via email in early June, with a link to Goldmine – our glittering new rewards site. Enter the code to reveal how much you've won.
It is now even faster and easier to redeem your reward vouchers, earned by booking flights with Faremine. You can redeem your rewards online with hundreds of retailers, purchase Love2Shop paper vouchers, or save them for a special occasion eg. a holiday or Christmas.
The winner of the pair of tickets will be notified directly, early June.
Where would you go?
Good luck!