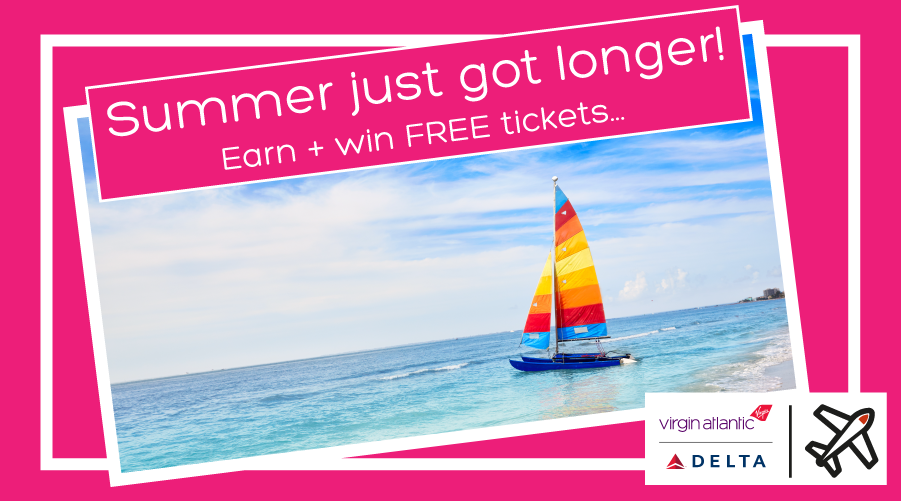 August 2018: Summer just got longer! with Virgin Atlantic & Delta Air Lines
Summer just got longer!
We have extended our Virgin Delta incentive from July, for a further two weeks!
Earn £30/£20/£10 on every booking up to and including the 14th August and you could also win two FREE tickets on Virgin Atlantic.
£30 – Virgin Atlantic Upper Class and Delta One
£20 – Virgin Atlantic Premium
£10 – Virgin Atlantic Economy or Delta main cabin
Happy Selling!