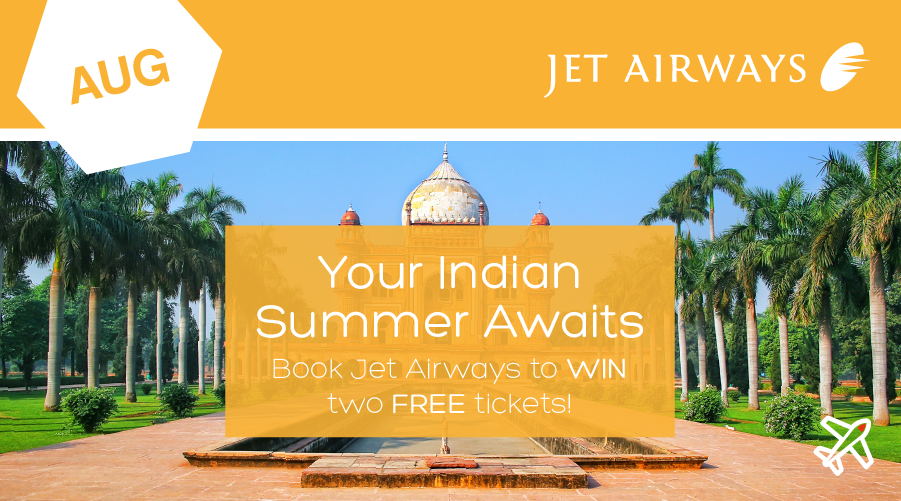 August 2018: Your Indian Summer Awaits!
Here's your chance to escape to an Indian Summer! We know you have been really busy sending your clients on their lovely summer holidays, now it is your chance to plan an autumn getaway. After all, it is always summer somewhere.
Book Jet Airways and you could WIN two FREE tickets to a dreamy autumn destination. All bookings will go into the prize draw at the end of August. Winners will be notified directly early September.