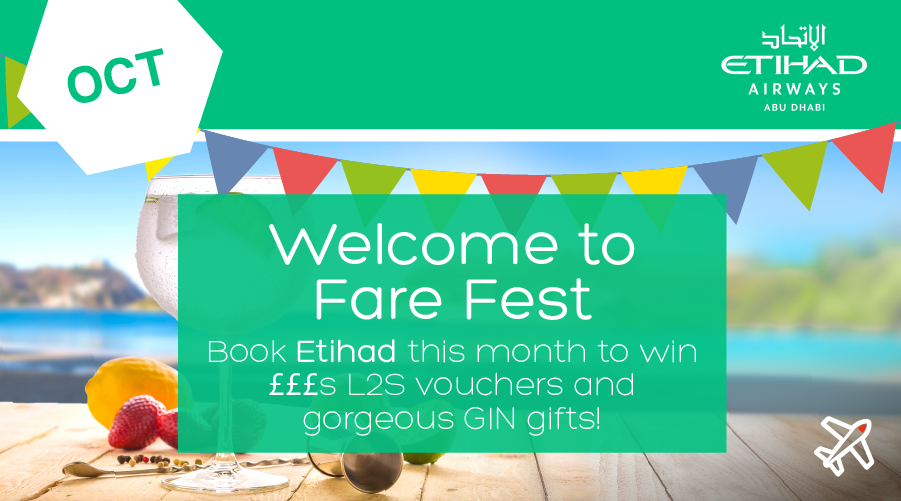 October 2018: Fare Fest – Gin it to Win it!
This month, we welcome you to our very own October Gin Festival!
All Etihad Airways bookings go into a prize draw to win £££s of Love2shop vouchers, the more bookings you make, the more chances to win.
Plus, all bookings with Etihad Airways also go into a prize draw to win gorgeous Craft Gin subscriptions.
Winners will automatically be emailed a key code to our exciting new "Loot Case" which will burst open to reveal if you have won a gin prize and/or how much you have won in vouchers.  Gin, Gin!