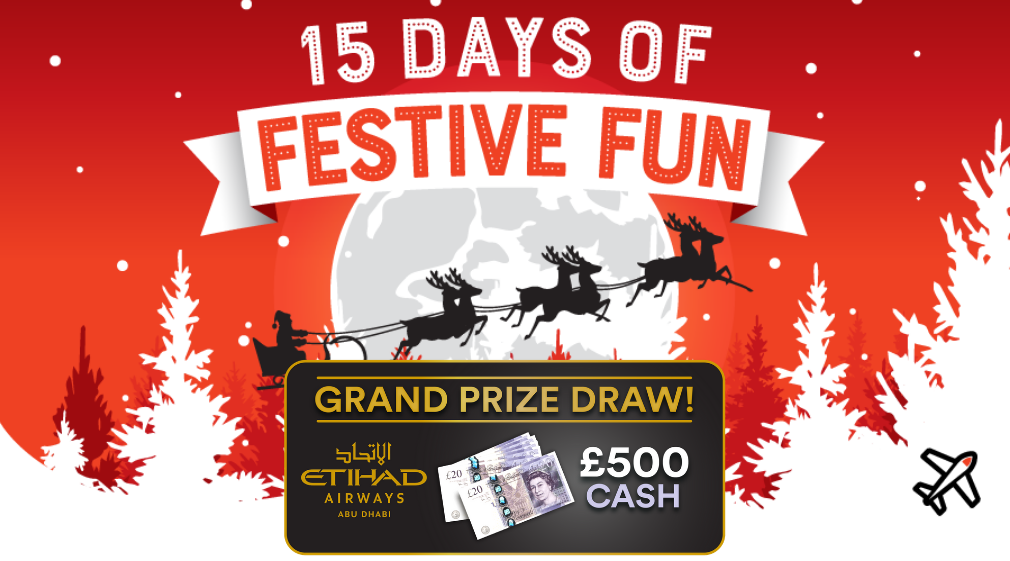 Faremine Festive Fun!
The famous "Faremine Festive Fun" seasonal spectacular is back, and Father Faremine's sack is even bigger and better this year, with £1000s of prizes to be won, including £500 CASH, in time for Christmas!
ALL bookings made with Etihad during the Faremine Festive Fun advent period will be entered into the Grand Prize Draw to WIN £500 CASH!
Each day, between 1st and 18th December, we will post the airline and prize on our homepage banner or you can dash over to the travel-trade's only digital, interactive advent calendar HERE to open the window to reveal a cute Christmas picture and see the airline and prize there too.
Qualifying bookings by Faremine registered agents and tour operators will automatically be entered into the prize draws.  Winners will be notified by email, the following working day.
The winner of the grand prize draw of £500 cash will be notified by telephone by the 19th December.
Registration with Faremine is quick and easy, sign up now and join in the Faremine Festive Fun!