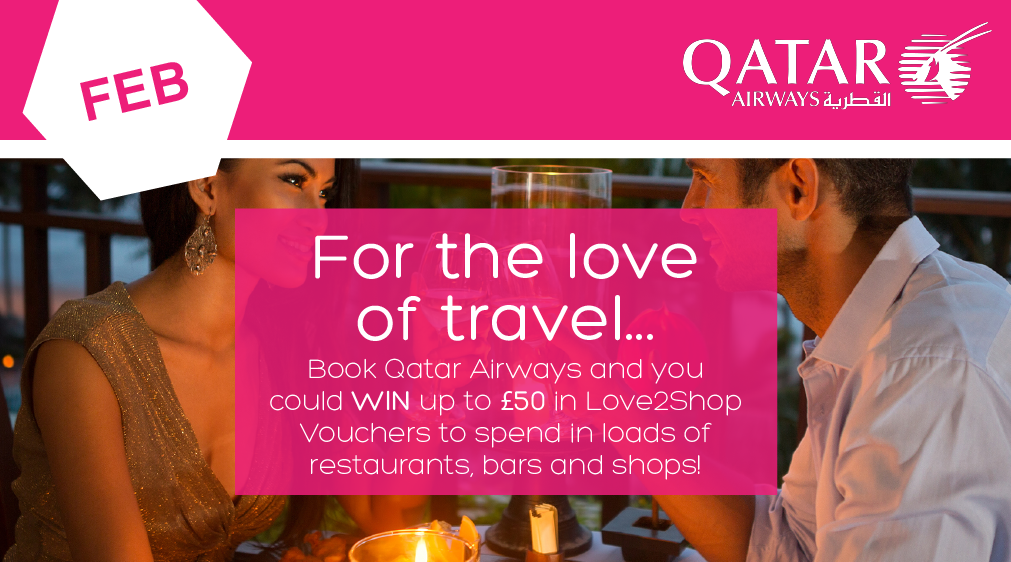 February 19: For the love of travel
We know how hard you work, especially at this time of year, but there's always room in our hearts (and schedules!) to show you some love.
Book Qatar Airways this month and we could be showering you in Love…2shop vouchers!
£1000s of vouchers up to £50 to be won!
Love from Faremine
x