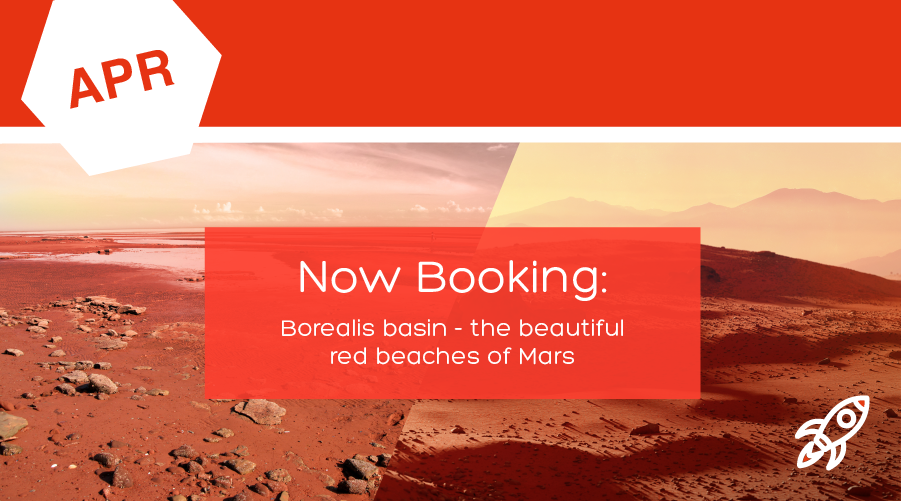 Cool New Destination – Borealis Basin
Following private space travel firm SpaceXs launch of Starship flights to Mars, we are over the moon to have eclipsed our competitors by being the first scheduled Starship specialist to announce fares as low as $100,000 are now available to book online or with our Faremoon crew.
The breathtaking beaches of Borealis Basin are simply out of this world and Mars is set to be travel's coolest new destination.
Agents are urged to book before midday as sales are expected to rocket.