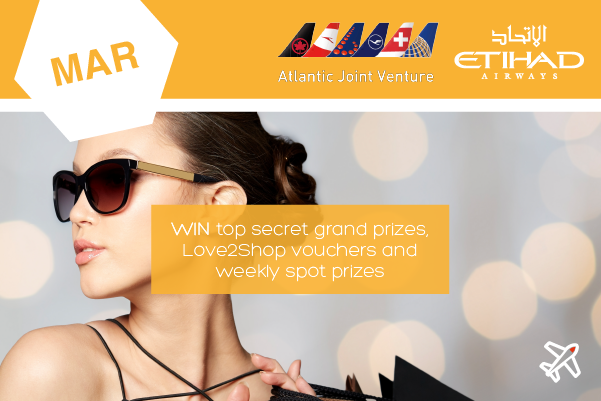 March 19: FBI mission – £5,000 REWARDS
Secret Agent mission from the FBI (Faremine Bureau of Incentives) – REWARDS – £5,000
Will you complete the mission and get a secret code to unlock the FBI agent case, or a link to Goldmine, and reveal your rewards?
During March, your mission, should you choose to accept it, is to book Etihad Airways and/or United Atlantic Joint Venture carriers to win top secret mystery grand prizes, Love2shop vouchers and weekly spot prizes.
All bookings with Etihad and/or United AJV carriers go into the prize draw and there are £5,000 of prizes and vouchers to be won.
Winners will automatically receive an email with a secret code in early April with a link to either:
• Open the FBI agent case and reveal your prize.
Or
• Goldmine, the Faremine glittering rewards platform, to view your Love2shop prize value and redeem or save your vouchers.
Good luck agents, over and out