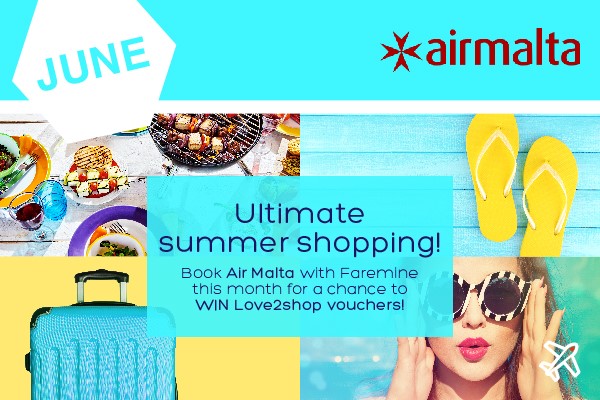 Book Air Malta this month and you could kickstart your Ultimate Summer by winning Love2shop vouchers!
All Air Malta bookings will go into the prize draw, taking place w/c 1 July, 2019.
Winners will receive an email notification with a link to the Faremine rewards platform "Goldmine" where the vouchers can be redeemed online, banked for future use or used to purchase paper vouchers.
Good luck!