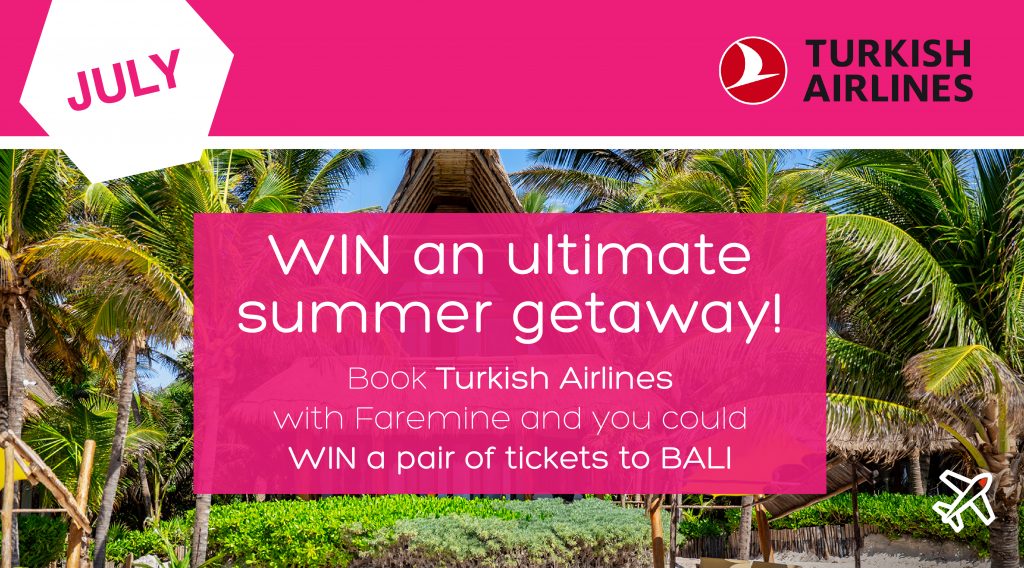 July 2019: Win the Ultimate Summer with Turkish Airlines
Bail out of the UK "Summer" with free tickets to balmy Bali!
Our "Win the Ultimate Summer" incentives continue at a blistering pace in July – win a pair of free tickets to beautiful BALI.
Simply book Turkish Airlines with Faremine throughout July for your chance to win – every booking will be automatically entered into the prize draw so the more bookings you make, the more chances you have to win.
Good luck!