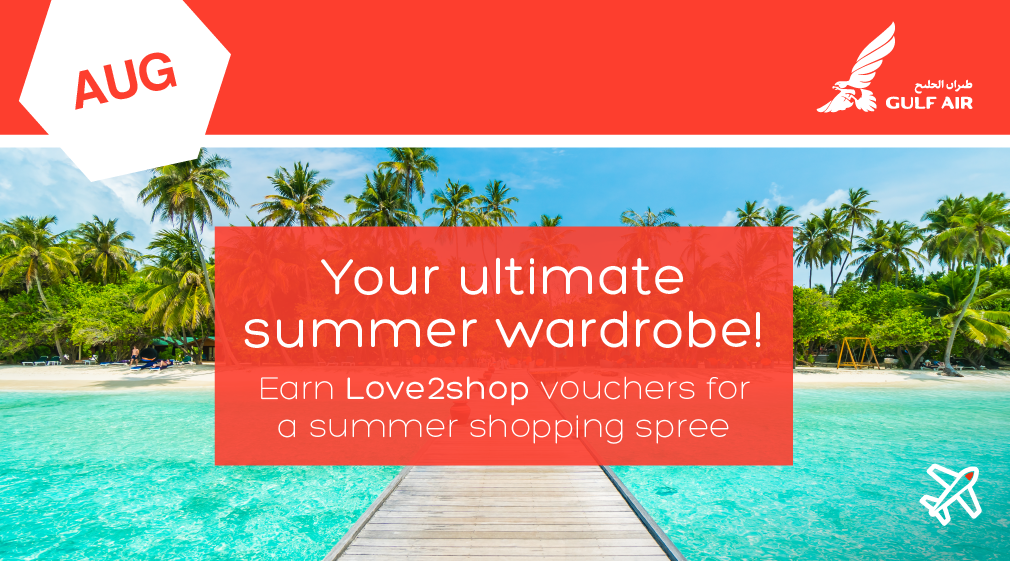 August 19: Splash out this Summer with Gulf Air
Our "Ultimate Summer" incentives continue to scorch through the summer months in August with the chance to earn Love2shop vouchers on EVERY booking!
Simply book Gulf Air with Faremine throughout August and you will earn £10 per Business Class and £5 per Economy Class.
Travel period: 01 Aug to 10 December, travel complete by 31 Dec 19
Business Class all GF network destinations
Economy Class:  Colombo Sialkot, Peshawar, Islamabad, Bangkok, Manila, Dubai, Muscat, Bahrain, Male
If you are already registered with Faremine, there is no need to do anything.  Agents who have made qualifying Gulf Air bookings in August will automatically receive an email with a link to Goldmine, our glittering rewards platform, in early September, to view your Love2shop prize value and redeem or save your vouchers.
Or why not register HERE now?  It's quick and easy.
Good luck!