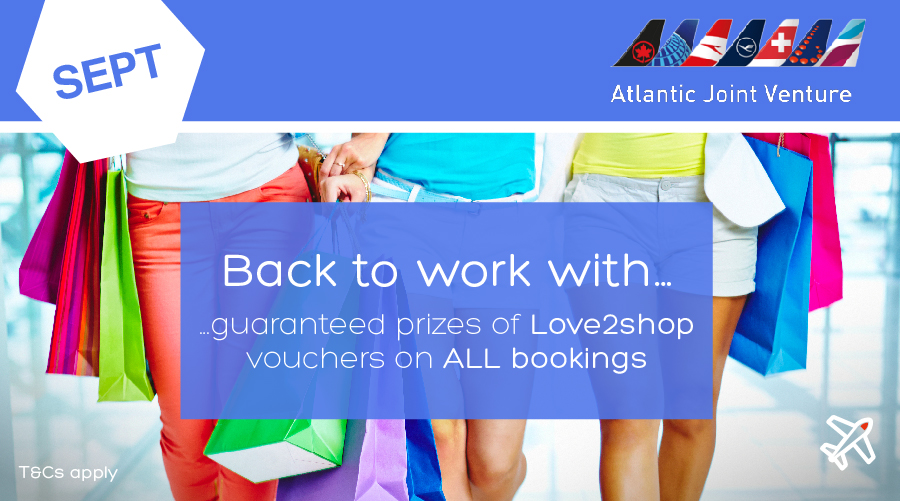 SEP 19: THREE airlines in new FBI rewards case! Atlantic Joint Venture
All bookings with Atlantic Joint Venture (United Airlines, Air Canada, Lufthansa, SWISS, Brussels Airlines and Austrian Airlines) will earn £15 on premium economy and £10 on economy in Love2shop vouchers.
In early October, you will automatically receive a link to Goldmine, the glittering Faremine rewards website, to view your Love2shop account and redeem or save your vouchers.