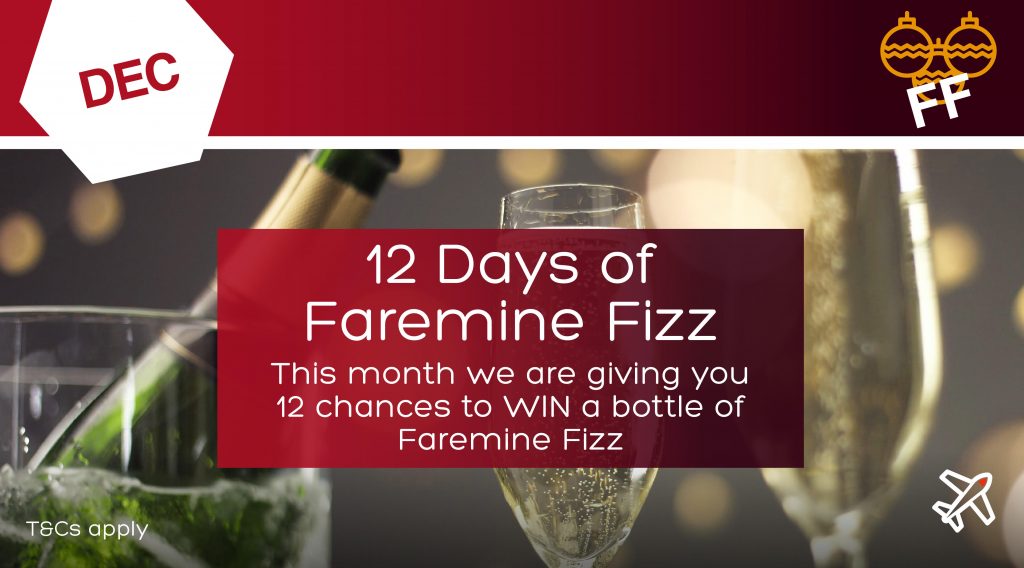 December 2019: POP! Faremine Festive Fizz is here!
On the first day of Christmas Faremine gave to me…a festive bottle of fizz!
We've turned the 12 days of Christmas into the 12 days of Faremine Fizz to give you 12 chances to WIN a bottle of luxury Prosecco, throughout December.
Head to our Faremine Facebook page here to join in the festive fun!
Cheers!
The Faremine Team