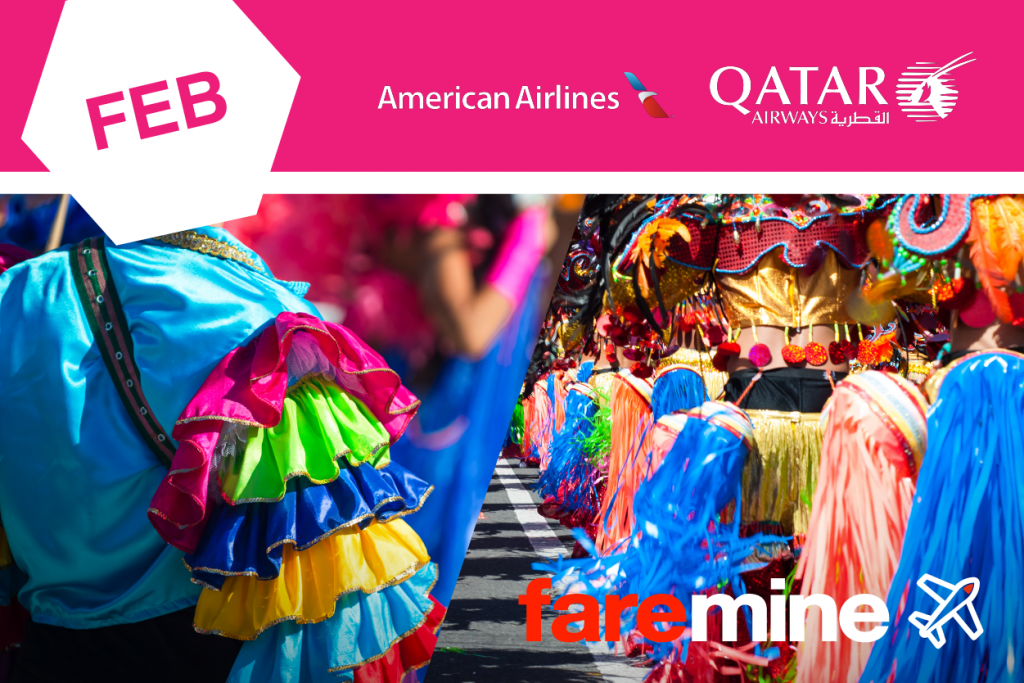 February 20: Get in the Mood for LIFE with American Airlines!
February may be the month of love but it's also carnival season in many places around the world!
We're helping you "float" out of the winter slump with our dazzling incentives that you're sure to love.
EVERY American Airlines booking goes into a prize draw for a chance to WIN a pair of British Airways tickets and up to £50 in Love2shop vouchers.
There are £1,000s of Love2shop vouchers to be won this month!
Will it be love at first flight?
If you are registered with Faremine, every booking is automatically entered into the relevant prize draws.
We will email you in early March if you have won.
Winners of the pair of American Airlines tickets will be contacted directly, by telephone.
If you aren't already registered, sign up here now!