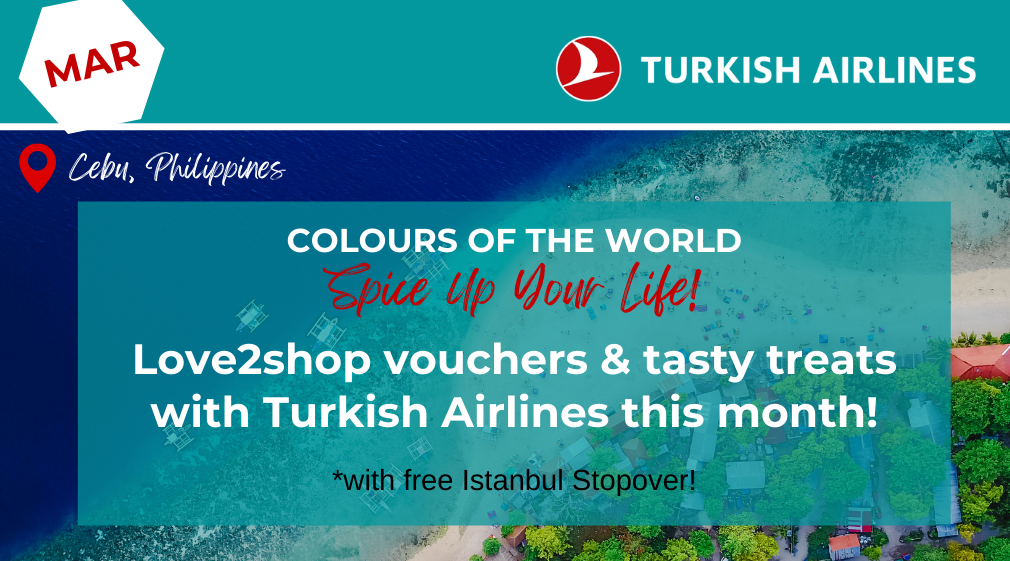 COLOURS OF THE WORLD – Spice Up Your Life!
Celebrating the world reviving its taste for travel all bookings with Turkish Airlines in March, automatically go into a prize draw to win up to £50 Love2shop vouchers and prizes – no need to log bookings!*
Also on the menu – you could win gorgeous World Spice tins and special sachets of blended Mediterranean Spices, uniquely created by Faremine and Spice Kitchen, celebrating the new MAN direct flights to DAL and AYT.
We are spicing up travel beyond Turkey, with the best fares to Cebu, Maldives, Bali, Dubai, South Africa, Cairo, Thailand, Lahore, Kabul, and many more delicious destinations, with free Stopovers!
Why not offer your clients an unmissable opportunity to discover and explore the exciting, vibrant city of Istanbul with a free Stopover while they wait for their connecting flights. Turkish Airlines is offering two free nights in a 5-Star hotel for business class and one free night in a 4-Star hotel for economy ticket holders.
Afiyet olsun!
*Winners notified early April.