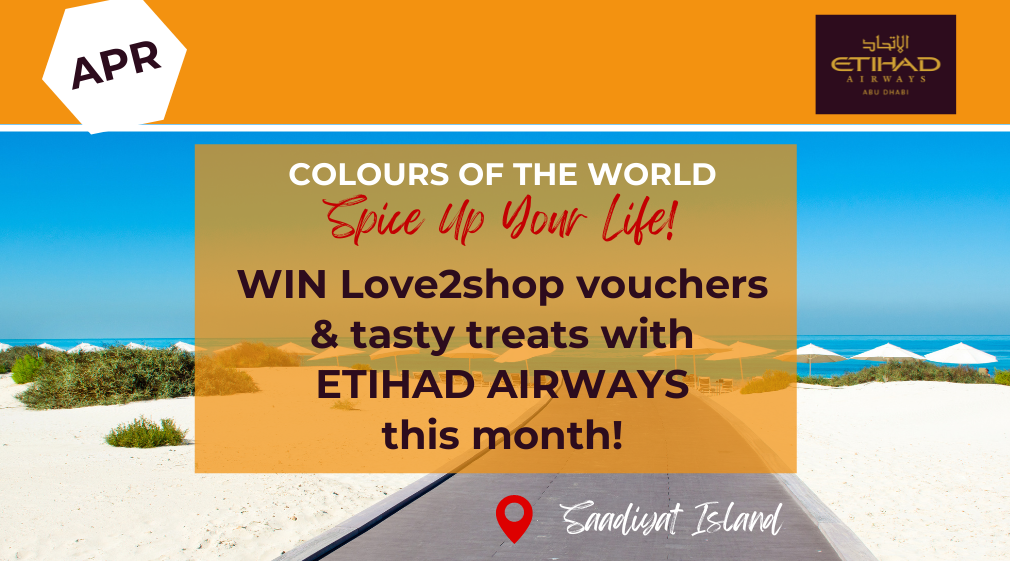 COLOURS OF THE WORLD – Spice Up Your Life!
A Taste of Abu Dhabi & Beyond
Celebrating the world reviving its taste for travel, all bookings with Etihad Airways during April automatically go into a prize draw to win up to £50 Love2shop vouchers and prizes – no need to log bookings!*
Also, on the menu – you could win gorgeous World Spice tins and special sachets of the Middle East's favourite Baharat Spice blend, uniquely created by Faremine and Spice Kitchen.
We are spicing up travel beyond Abu Dhabi, too, with the best fares to Sydney, Singapore, Johannesburg, Melbourne, Phuket, Islamabad, Seychelles and many more delicious destinations!
Good luck!
*Winners notified early May