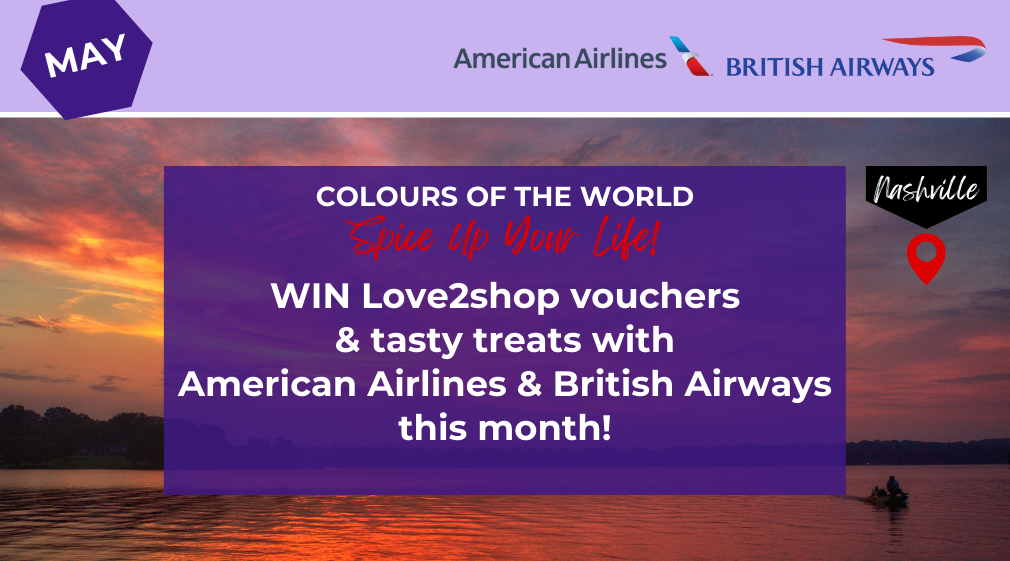 COLOURS OF THE WORLD – Spice Up Your Life!
A Taste of North America & Beyond
Celebrating the world reviving its taste for travel, all bookings with American Airways & British Airways during May automatically go into a prize draw to win up to £50 Love2shop vouchers and prizes – no need to log bookings!*
Also, on the menu – you could win gorgeous World Spice tins and special sachets of Nashville Hot Spice uniquely created by Faremine and Spice Kitchen.
Good luck y'all!
*Winners notified early June