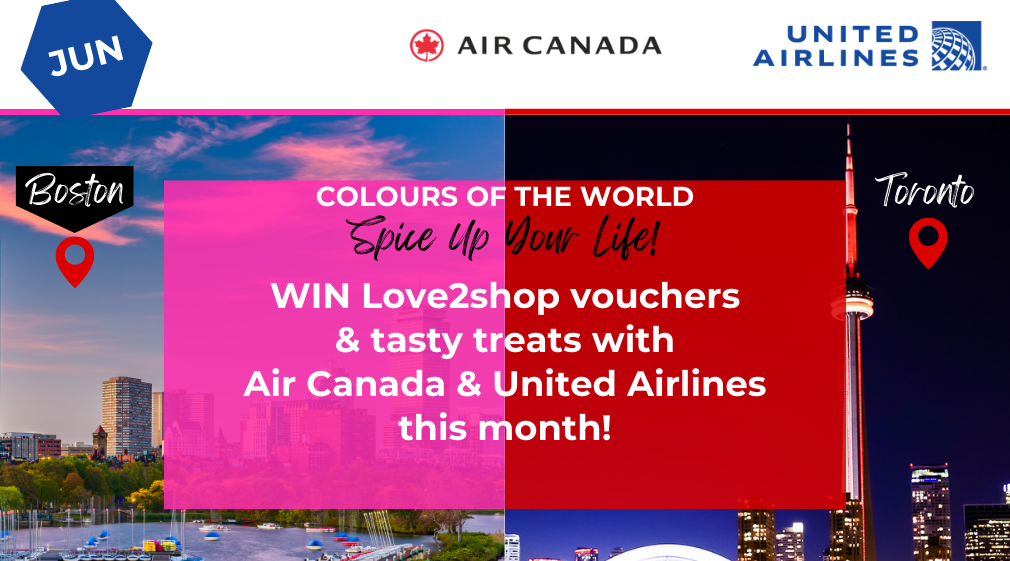 COLOURS OF THE WORLD – Spice Up Your Life!
A Taste of North America
Continuing to celebrate the world reviving its taste for travel, all bookings with Air Canada & United Airlines in June automatically go into a prize draw to win up to £50 Love2shop vouchers and prizes – no need to log bookings!*
Also, on the menu – you could win a sachet of our highly sought after spices – but first we need to know if you are SWEET or SPICY?! Help us choose our next blend – check out our socials!
Good luck!
*Winners notified early July