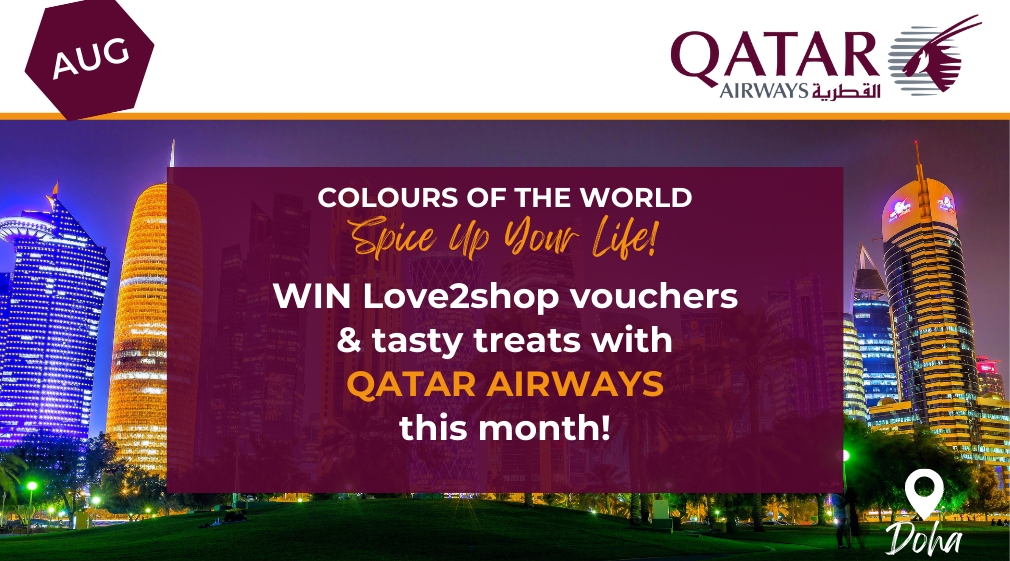 Introducing Qatari Bazaar Spice, with Qatar Airways
Our most indulgent incentive yet – with £1000s of Love2shop vouchers to be won!
ALL bookings with Qatar Airways in July & August automatically go into a prize draw to win up to £50 Love2shop vouchers and prizes – no need to log bookings!*
Also, on the menu – you could win one of our generous 100g packets of the next unique spice blend in our series – Qatari Bazaar Spice – invoke the Middle East at home with authentic Qatari cookery.
Good luck!
*Winners notified early September