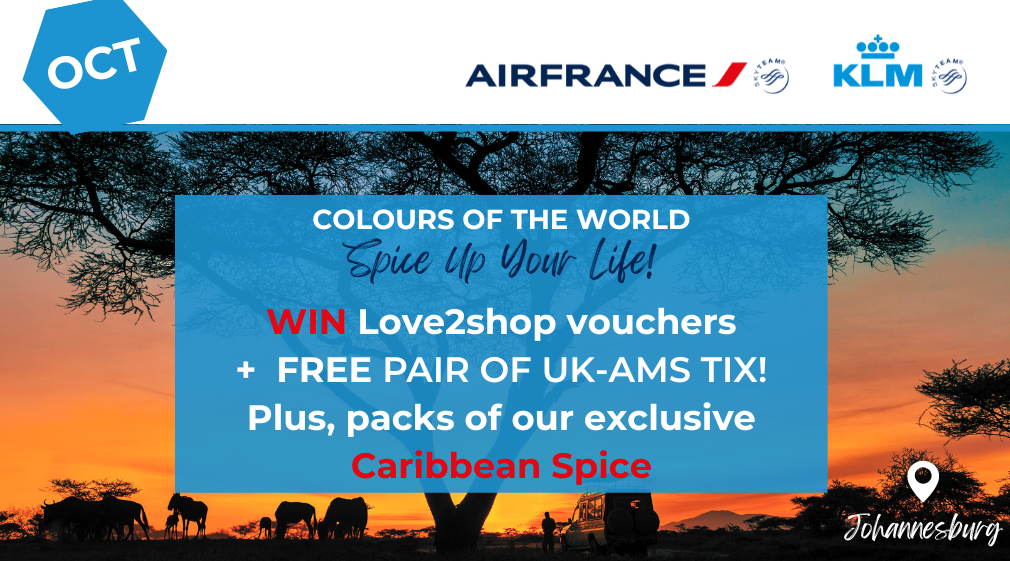 COLOURS OF THE WORLD – Spice Up Your Life!
A Taste of Winter Sun with Air France-KLM
With the slight chill in the air and nights drawing in faster we are already craving some Winter sun. Dish up the sizzling sights and sounds of Miami, Mauritius, Seychelles, Costa Rica, Johannesburg, Sydney and many more for your clients with Air France-KLM.
We also have some tasty treats for you too!
ALL bookings with Air France-KLM, this month, automatically go into a prize draw to win up to £50 Love2shop vouchers and prizes including a PAIR OF UK-AMS TICKETS – no need to log bookings!*
PLUS – you could win one of our gorgeous big packets of the next unique spice blend in our series – CARIBBEAN SPICE – to bring some sunshine into your kitchen, too!
Good luck!
*Winners notified early November, 2022.