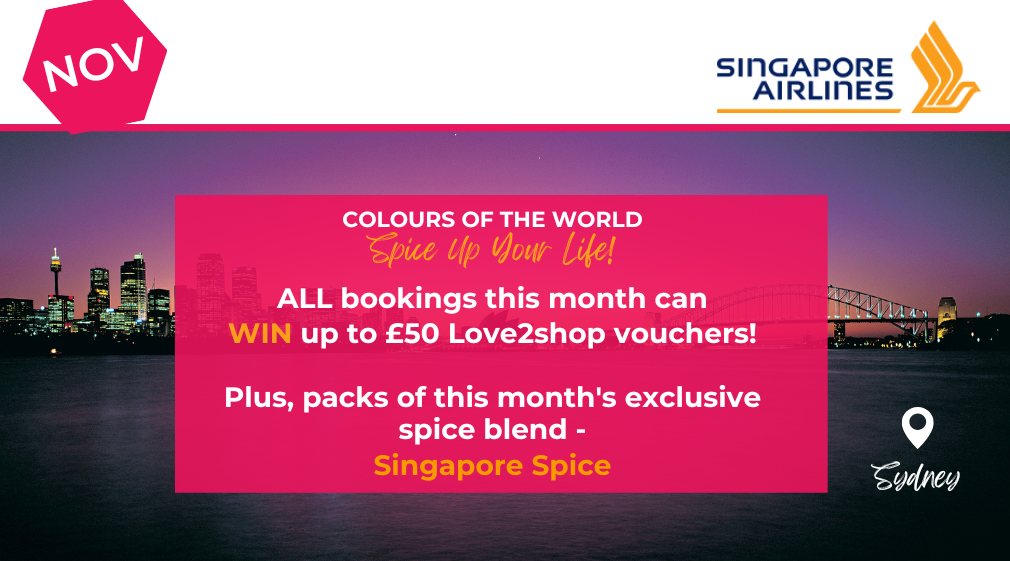 COLOURS OF THE WORLD – Spice Up Your Life!
Spicing up Singapore & Beyond with Singapore Airlines
As we fly towards Christmas, let us help you SERVE UP some special destinations, including Singapore and Sydney to your clients and SAVE UP with Love2shop vouchers, all with a sprinkling of extra spice for you.
ALL bookings with Singapore Airlines, this month, automatically go into a prize draw to win up to £50 Love2shop vouchers and a World Spice Tin – no need to log bookings!*
Not Just for Noodles!
PLUS – you could win a gorgeous pack of our next unique spice blend in the series – SINGAPORE SPICE – to bring some delicious heat to your noodles and more!
Good luck!
*Winners notified early December, 2022.