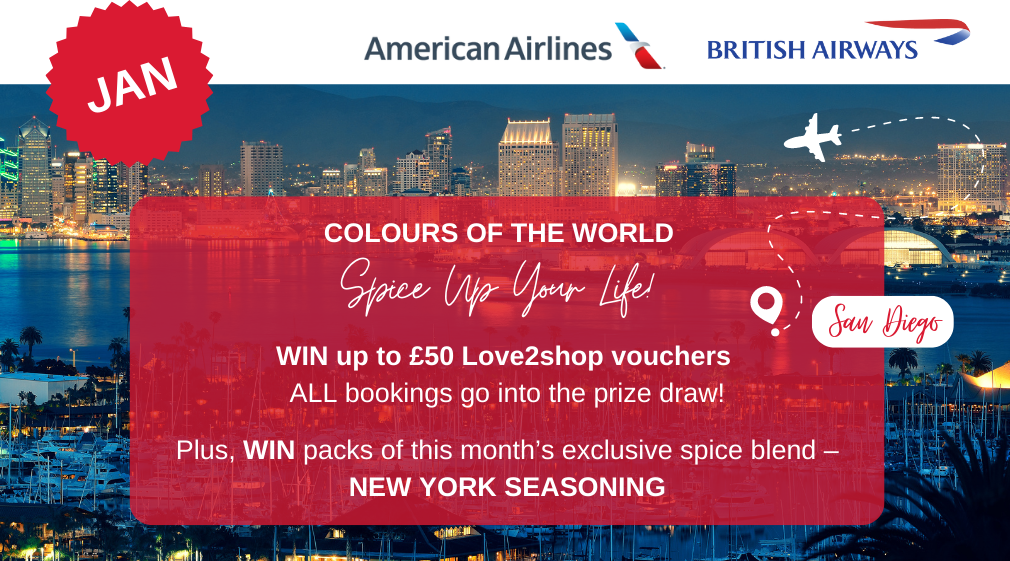 Faremine, with American Airlines and British Airways, are getting this year to a flying start with £1000s of Love2shop vouchers to be won!
Simply book American Airlines or British Airways this month, to be automatically entered into our prize draw to win up to £50 Love2 shop vouchers and the latest in our now highly sought-after spice range – "New York Seasoning" – ALL bookings go into the prize draw*.
Our "COLOURS OF THE WORLD – Spice Up Your Life!" campaign went down a treat in 2022, so we have decided to continue it throughout 2023.
We continue to celebrate the world reviving its taste for travel and are helping fire up the travel trade's zest for selling our airlines' delicious destinations by dishing out indulgent incentives served with a side of exceedingly good, unique spice blends for our lucky travel agents and tour operators.
Get booking and get cooking!
*Winners notified early February 2023