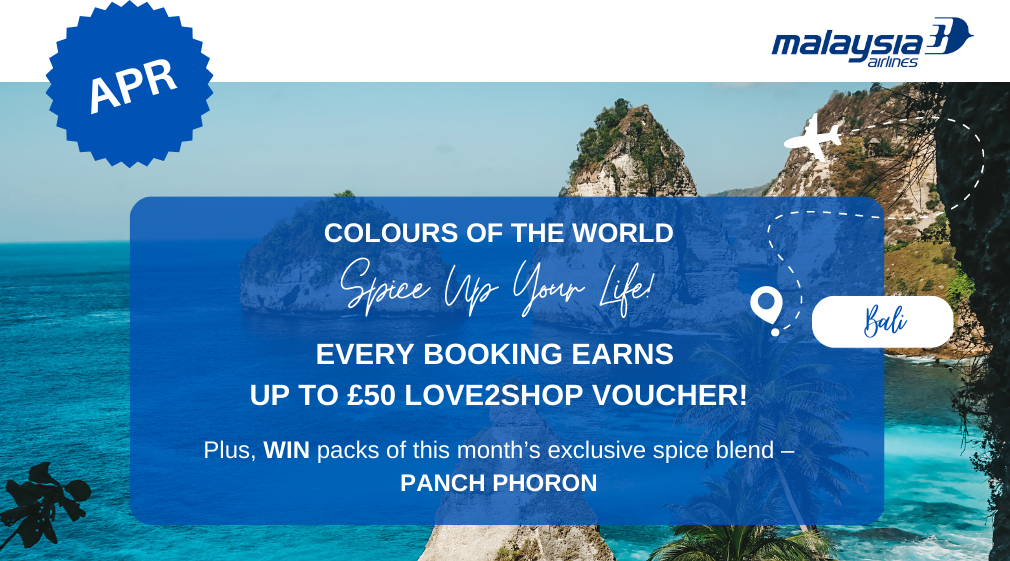 APRIL – EVERY BOOKING EARNS UP TO £50!
This month, EVERY booking with Malaysia Airlines WINS a Love2shop voucher, up to £50, which can be redeemed at your favourite supermarkets, restaurants and more or saved for a special occasion!
Our "COLOURS OF THE WORLD – Spice Up Your Life!" campaign continues firing up your zest for selling our airlines' delicious destinations by dishing out the dough with a side of our exclusive spices.
This month, all bookings also go into the prize draw to win packs of this month's spice blend – PANCH PHORON.
Get booking and get cooking!